Welcome to Perma-Log Timbers
Perma-Log Timbers Pty Ltd is a Queensland based company manufacturing quality treated pine logs. Permalog Timbers supply to the Piling, Fencing, Horticultural and Landscape markets of Queensland and New South Wales through our extensive network of wholesalers. Perma-Log Timbers prides itself on fast turnaround times, quality products and friendly, and professional customer service. Permalog Timbers log products are all Kiln dried before Treatment to Australian Standards.
Permalog Timbers use only renewable Plantation grown pine to produce our quality products.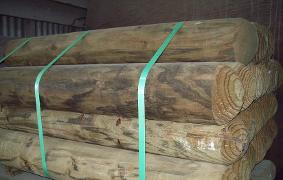 Quality Products at Competitive Prices
Perma-Log Timbers offer a wide variety of treated pine landscaping products. All of Permalog Timbers treated logs and products are kiln dried and treated to AS1604 and the Timber Utilisation and Marketing Act QLD and NSW standards. Permalog Timbers also offers custom treatment and drying services to the plywood and timber industries. All timber is sourced from renewable plantations and is ethically harvested in line with Perma-Log Timbers environmentally sustainable principles.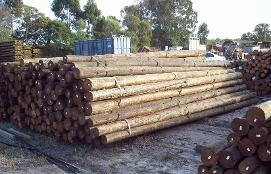 Locally Owned and Operated
Perma-Log Timbers is a locally owned and operated company, and prides itself on professional service and quality products. Perma-Log Timbers is a leading supplier of Piling material, Landscape logs and Horticultural products in the Queensland and New South Wales markets through our extensive wholesale network.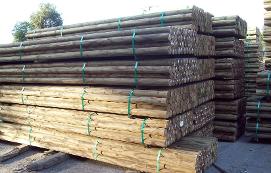 Fast and Reliable Delivery Service
As part of Permalog Timbers ongoing commitment to the customer, Perma-Log strives to provide you with quality treated pine products that are consistently delivered on time. This ensures that you know what to expect in regards to quality and reliable service. Perma-Log Timbers helps you get on with the job.
Supplying the piling, landscape, and horticultural Industries through their network of wholesalers in Queensland and New South Wales – contact Perma-Log Timbers today on
(07) 3883 0411